4.5 Star Hotel SPA
A beautiful Hotel .The ultimate all-inclusive family resort located at the tip of the iconic Riviera Maya. Lined by three white sand beaches alongside the world's second largest coral reef. I Had the opportunity to stay at this location for a week end.  As you arrive , you are welcomed by a very friendly and helpful staff. The decor is very tropical  and I found the pink color to be quite soothing and welcoming.
Rooms very Clean and spacious. My room had a lovely balcony over the lagoon. If you miss breakfast because you were partying too late the night before , you can sit on the balcony and have your coffee.  Bathroom was very clean and spacious, and just in case you see the toilet missing , it's in a little room all by itself next to the bathroom.   Don't bring your blow dryer ,already equipped. The first night I passed out on the bed which was really very comfortable.
They have 3 restaurant on the premises ,Taco Arte Beach Lounge (reservation required for dinner )  The Estancia restaurant (reservations), and  La Hacienda restaurant , which is a buffet style available to all .
My favorite restaurant was the Cafe Arte and I must admit that I got addicted to their  marinated tuna. The food is very good and the staff makes the place , Such genuine friendliness. You need to make a reservation for dinner but can have lunch at your leisure. If you want to see and photograph  the best Sunset in Cancun , go to the bar , have a drink and wait to witness the sunset.,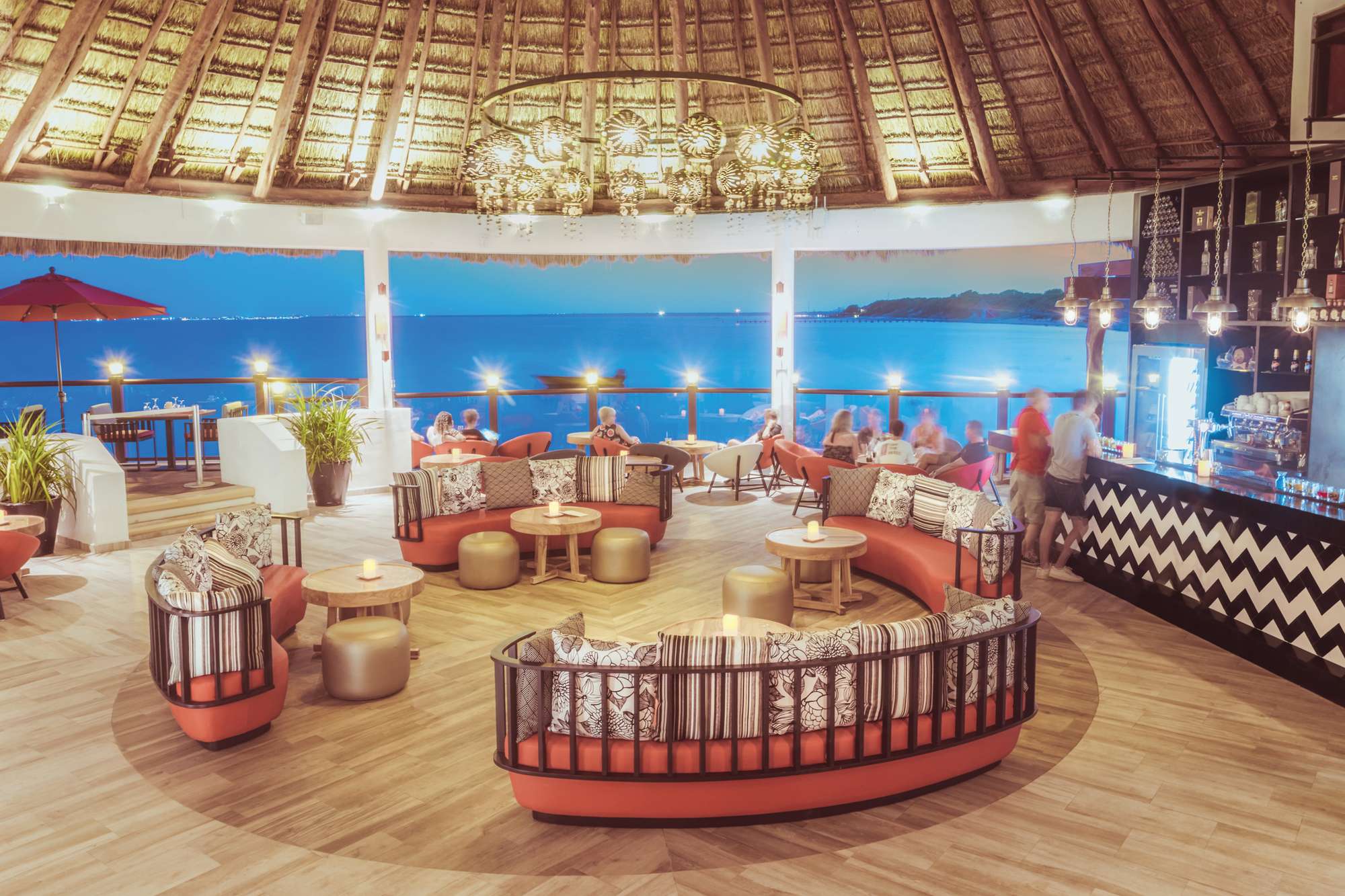 Of Course Clubmed would not be Clubmed without the nightly entertainment . The G.O's are unbelievable. The world class performances do amaze both young and old. The spa  and gym are all very nice.
Premium wine and liquor are also available and as you can see here , the staff wine tasting.
You can also book direct from the hotel , excursion to the pyramids, swimming and diving in the cenotes.
Of course lets not forget the beach, that's why we are there.
THE WATER IS WARMMMM !!
Security is a very important priority when you travel and the Club does a very good job of having security all day and night. Did not have any  concerns.
Club-med Cancun did not disappoint  and I will surely return..